Know More About Our Services
Total Hydrographic are your certified Hydrographic Surveyors and Marine Mapping/GIS professionals.
Hydrographic Data Analysis
Mariners need to know precise water depths and be aware of dangers to navigation. Knowing what is on the sea floor assists with anchoring, dredging, construction and fisheries habitat management. Total Hydrographic's marine mapping & GIS specialists turn raw hydrographic data into a product which our clients can use efficiently. The final product is accurate, clean, efficient and appropriately presented. Total Hydrographic are a respected hydrographic survey company. Our clients are assured that surveys are conducted by hydrographic experts backed by certification, experience and knowledge.
For further information contact us  or read more.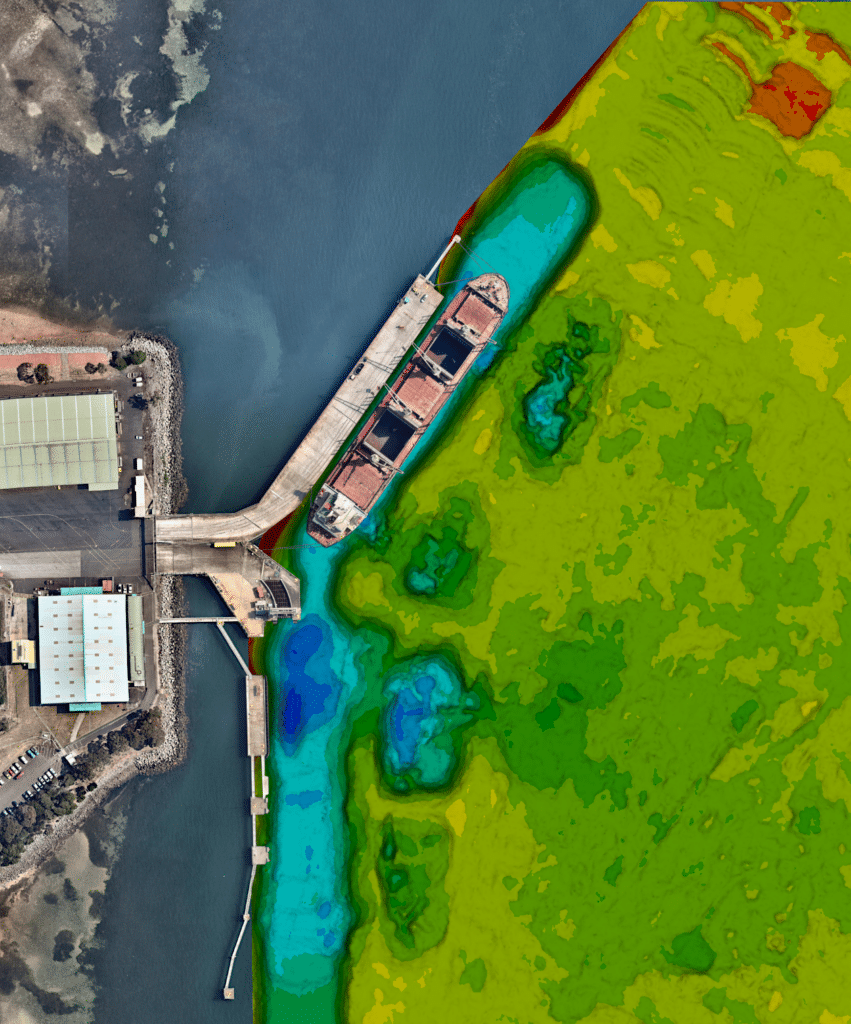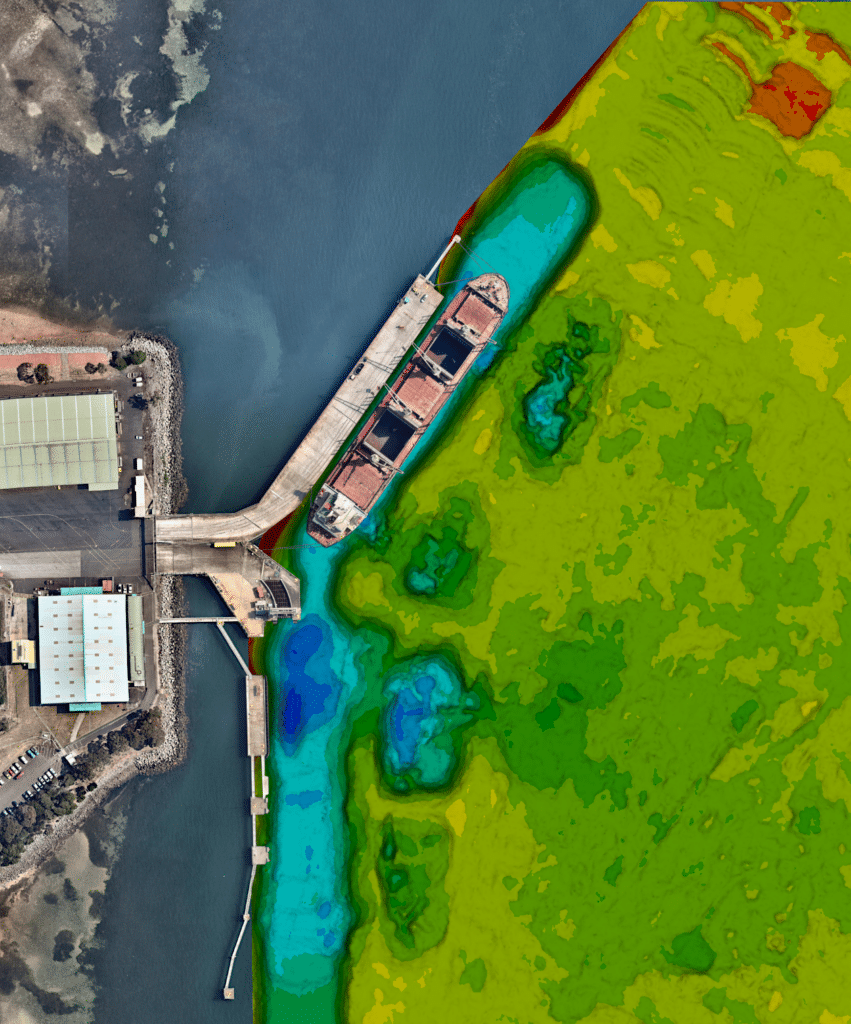 Our certified hydrographic surveyors are highly experienced at conducting bathymetric surveys for a broad range of applications. This accreditation and experience translates to a smoother experience for our clients. We work with you to understand what your expectations are and what you need. When you provide your requirements we will put together a proposal that will efficiently deliver what you need. 
Side Scan Sonar (SSS) is a great tool for searching large areas of water to detect hazards or features protruding from the sea or river bed. SSS works by transmitting sound sideways across the seabed and then analyses the strength of the returning echoes received. The sonar works best when the device is operating just above the bottom surface, so in deeper water the unit can be towed behind a vessel to achieve the optimum resolution.
Hydrographic Data Analysis
With the introduction of automated techonologies, the need and experties to interpret, analyse and present the data collected is ever more important. We have seen a shift in focus from data collection to data analysis, which calls on qualified hydrographic data scientists like us to step in. As hydrographic surveyors we are constantly visualising the data to understand how it should be cleaned and processed. In doing this we develop an in depth understanding of what each data point means. With such an indepth understanding we can bring a whole new element to data analysis as the fundamental understanding is already ingrained. 
Often your survey extents will cover two different streams of survey (Terrestrial and Hydrographic), across both land and water. Ensuring you have a seamless model for your requirements, we provide terrestrial survey options to compliment your hydrographic survey needs. We do this through the art of combining conventional and cutting edge survey equipment, software, GNSS sensors, laser scanners, mobile mapping systems and precise electronic instruments ensuring a complete and seamless model of the survey site.
Survey is an essential part of any maritime project from the conception of the project through to completion and often way beyond. It can be for capital or maritime construction projects, maintenance of existing infrastructure, dredging work, beach renourishement, land reclamation and other applications. We can provide the expertise in helping ensure the correct survey is undertaken at the right time to enable the project to progress efficiently.
Harbour Dredging
A corner stone of Total Hydrographic's operations is to provide underwater survey solutions that can help Port and Harbour Authorities determine an appropriate dredging solution for their waterways. Dredging solutions often takes place because of sedimentation gradually encroaching in navigable waterways, and or when Port and Harbour authorities look to expanding their operations. 
Reservoir Study
In a drought prone country like Australia, where millions of people rely on the country's many reservoirs for a safe and dependable water supply – efficient, forward thinking and strategically planned reservoir management is crucial. The risk involved in reservoir management can be mitigated with quick access to relevant and accurate data.
Underwater Inspection Survey
Total Hydrographic specialises in underwater survey and scanning and can utilise a variety of survey sensors to capture relevant data for clients. The Kongsberg MS1000 Mechanical Scanning Sonar used by Total Hydrographic is an example of a system that is ideal for inspecting underwater structures.
3D Channel Design
A beach in Melbourne's southern CBD is bookmarked for a renourishment. For us at Total Hydrographic this provided an opportunity to undertake a pre-construction renourishment survey and a post renourishment survey. The objectives of the survey were to provide full bathymetric coverage of the borrow site and renourishment site, determine differences between the 3D design model and the pre renourishment survey model.